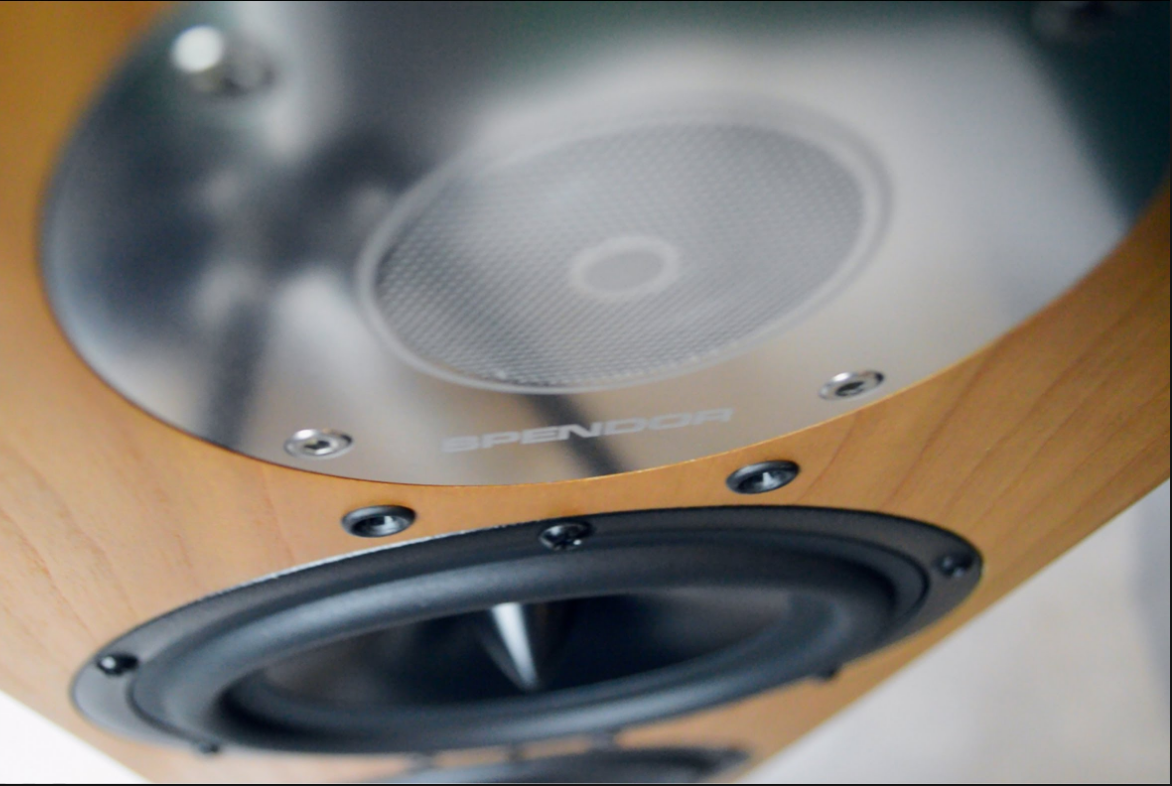 The Spendor D7 is by far not a new loudspeaker to the market, however I think this speaks for itself in many ways. The Spendor D7 has been a very popular speaker for us here at Kronos AV, both in our NI & West Sussex Stores. Spendor of course carry a highly regarded name, through years of producing high class products from their factory in East Sussex. But what makes the D7 stand out?
Lets start by taking a look at them straight out of the box. The first thing you may notice is that they aren't a particularly large speaker, with dimensions of 950 x 192 x 320mm (excluding spikes) which isn't huge compared to other speakers in their price bracket. Spendor have stuck with their trademark classic design, for me the D7's aren't going to be a speaker that will necessarily give you that "wow factor" from simply seeing them in a room, but to be honest I don't think that is what Spendor are about. In our opinion, it is certainly worth the extra money to go for the premium finish. The standard of finish with the premium range is absolutely superb, and defiantly worth taking a look at. The size is an advantage in many ways as it makes them work in a much wider range of rooms, meaning you don't have to compromise on your electronics. The D7 allows gives you a much better range for set up due to their size, as you aren't as restricted with room, as you can be with larger speakers.
Spendor have gone with a 22m LPZ High frequency drive unit, coupled with a 180mm ep77 cone based Mid Range, and a 180mm Kevlar composite cone based Low Frequency driver. This combination seems to work very well (based on the D7's popularity) however we will go through this more in a moment. With a 90db sensitivity and 8 ohm impedance you don't need to break the bank or even necessarily upgrade your electronics to get the most out of the D7's.
But now to the important bit...HOW DO THEY SOUND?
The first thing I should mention is that the D7's aren't very dependant on what type of music you listen to, they are very neutral in that respect. One of the first things you notice is they are incredibly dynamic, filling the room with ease, and offering a sense of musicality from the outset. With further listening you begin to hear a range of detail, the high frequency is incredibly accurate. The D7's certainly show no mercy to poorly recorded music, but with decent recordings they simply shine. The mid range is very musical and gives a beautiful sense of realism with the music. For a "smaller" floorstander the D7 certainly doesn't lack from weak low frequency. The D7 offers an encouraging range of bass control, without any feeling of the base being overpowering. The low frequency simply seems to integrate seamlessly with the high and mid range, without coming across as brash or loose.
In Conclusion: The Spendor D7's certainly live up to the hype. Its hard to find to many faults with them, the bass may be a little light for certain customers (in which case buy a D9) , but overall they are a fantastic speaker for the price both in terms of finish and sound quality.